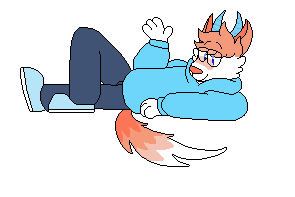 Hey! I'm Michael. Friends call me Mikey.
I'm a 20 year old white bi trans guy living in the U.S. You can use he/him for me.
I am an artist and animator, but I'm also a bit of a robot nerd. I also really love video games. This stuff will come up a lot on my social medias (like twitter and tumblr).
Feel free to reach out for whatever! :-]
Back to index